Thanks to continuous customisation and innovation, Agaris' substrates form an important basis for sustainable and profitable cultivation. For years, Agaris has been strongly committed to creating added value for all customers, from the belief in our baseline 'Together we grow'. To highlight this asset more, we created a new multi-purpose campaign image that conveys exactly this message: our substrate men.
As we are constantly working on the perfect substrates for the specific applications of all our customers, it quickly became clear that one image would not suffice. Thus, 6 variants were created to match our different product categories in the professional markets we serve.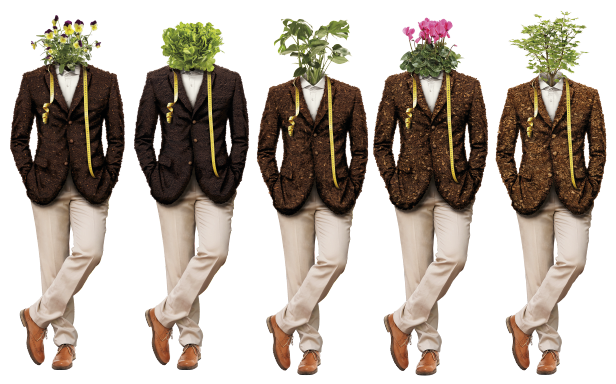 Our substrate men were constructed by matching photos of crops with photos of our substrates for that specific crop. Their tailored suits refer to the customisation we offer our customers.
Can you spot our substrate men in magazines, at trade fairs, on social media, ...?